The relationship between Cristiano Ronaldo's mother, Dolores Aveiro and Georgina Rodriguez, Ronaldo's fiancée is becoming more strained than ever when Dolores is accused of hiring witches to try to break the relationship between her son and Ronaldo. Georgina.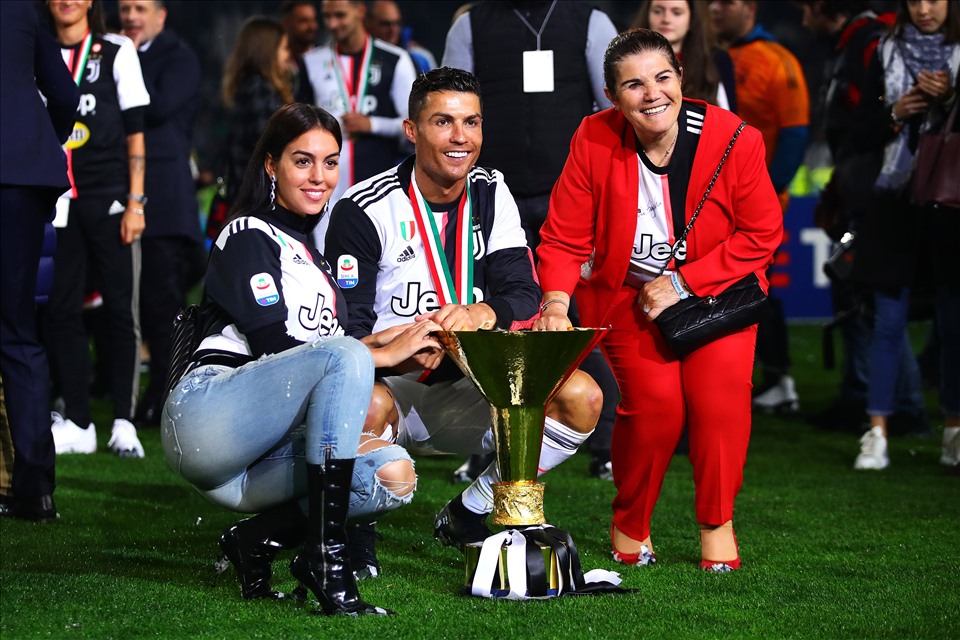 No one would have imagined that Dolores Aveiro, mother of Portuguese star Cristiano Ronaldo, would use an unusual, if not superstitious, method to try to dislodge Georgina Rodriguez from her son's life. me. The startling accusation was made by none other than Mhoni Vidente, a Cuban psychic known for his bold claims. "Cristiano Ronaldo's mother is using witchcraft against Georgina. Mrs. Dolores never wanted Ronado to marry Georgina", psychic Mhoni confirmed. According to Mhoni, this is a plan that Dolores calculated in advance for her model. The Argentinian Spaniard disappeared from the life of the five-time Ballon d'Or winner as quickly as possible.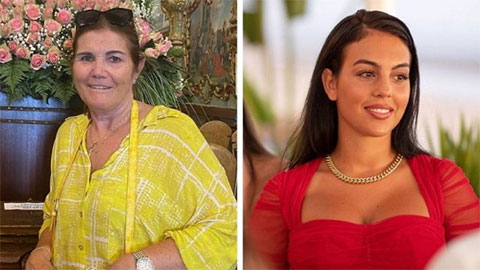 Dolores tried to prevent Ronaldo from marrying Georgina, even using witchcraft against Georgina due to the suspicion that Georgina accepted to have a relationship with her son for financial gain in the event of a possible divorce. Mhoni also cited further evidence that Dolores no longer visits Ronaldo and Goergina in Saudi Arabia since the former MU star moved here to play for Al Nassr club in the national league. "Dolores and Georgina could never get along. That's also why Ronaldo did not bring Georgina to his mother's house, but only to the children's house, "Mhoni added.
Ronaldo's mother accused of using witchcraft against Georgina
Ronaldo's mother accused of using witchcraft against Georgina
In fact, there was a constant stream of information about the disagreement between Mrs. Dolores and her future daughter-in-law. The reason is because the model Georgina ignored it when she did not mention any information about Mrs. Dolores in part 2 of the documentary "Soy Georgina" (I am Georgina) broadcast on the Netflix online platform. The conflict that broke out between Georgina and Dolores is also believed to be partly from a decorative painting placed in the living room at Ronaldo's house in La Finca, Madrid. It is a landscape painting with two main colors, black and yellow. Mrs. Dolores loved this painting. Ronaldo's mother was very pleased when choosing the most appropriate position of the picture in a solemn place in the living room.
Advertising content
recommended by
INVESTMENT EBOOK
Get a free stock training ebook from A to Z here!
FIND OUT MORE
Meanwhile, the other picture is getting "terrible" in Georgina's eyes. Therefore, the fiancée of the former MU star took the picture down and hung it in the hallway of the house. Therefore, Mrs. Dolores was furious when Georgina arbitrarily passed her and hung the picture somewhere else. This is also one of the reasons leading to the long feud between Georgina and the mother of the former MU star. And this time, the relationship between Dolores and Georgina was more strained when Ronaldo's mother was accused of hiring witches against Georgina.
This is not the first time Mhoni Vidente has made noisy statements regarding the Portuguese player. The controversial psychic had previously predicted that the footballer would retire in 2023. In addition, Vidente also predicted Ronaldo's post-retirement career, with Ronaldo leading a European team Asia or Europe.
In any case, the person struggling more than right now is none other than Ronaldo in front of the noise, even the scandal brought about by the relationship of the two most important women in his life, mother. fiancee and fiancé.