Meet the 16-Month-Old 'Giant Baby' from Indonesia Who Weighs 27kg, Wears XXXL Diapers, and Fits into His Dad's Clothes!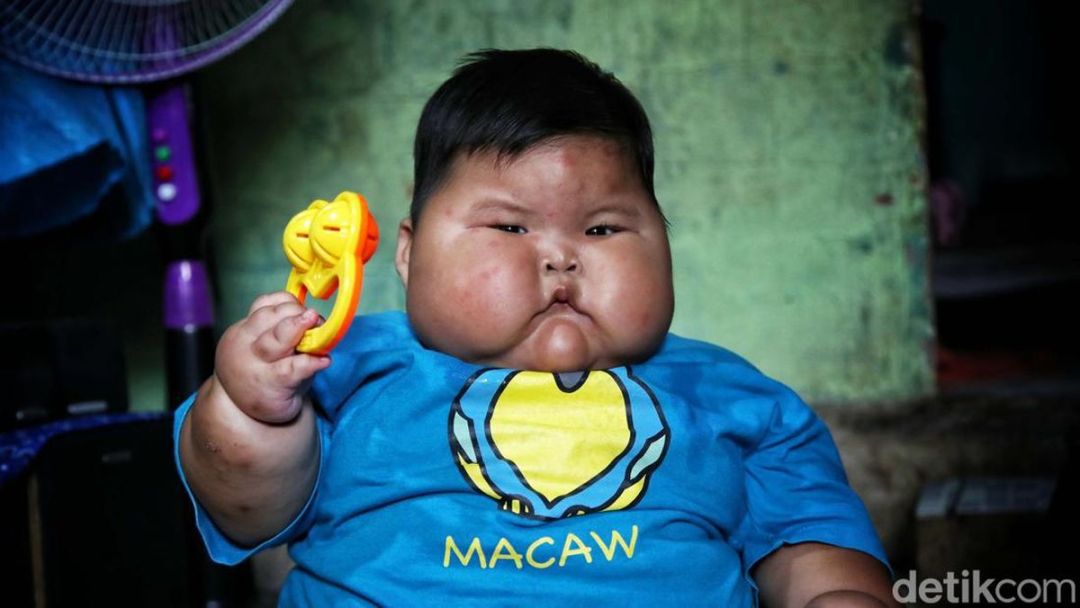 Now he is 75 cm tall and weighs 27 kg, equivalent to a normal 8-year-old child. In general, the average weight of a 16-month-old baby is about 10 kg. Kenzi weighs 17 kg more than the average weight of children his age and he continues to gain weight.
Pitriah's mother said in an interview, Kenzi wanted to wear a size XXXL diaper, but it was difficult to buy this size in town so she was forced to use a size XXL diaper. Small diapers don't fit Kenzie, and to save money, he only lets her use them at night when she goes to bed.
Currently, Kenzi is still unable to stand or walk like other children his age, and even has difficulty sitting. Kenzi can only stay at home, limited range of activities.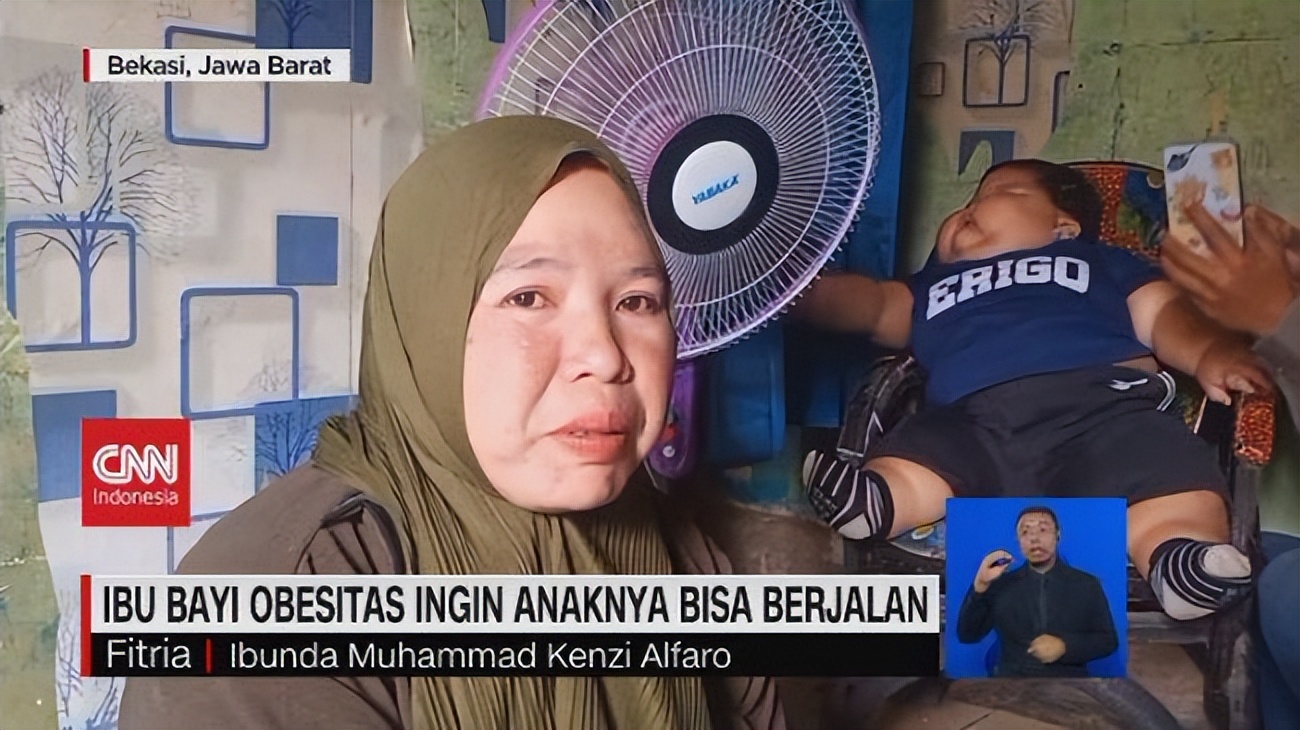 The local government helped by giving them a stroller. Due to Kenzi's size, the stroller couldn't support his weight so it ended up being pushed aside. It's hard for parents to keep him around all the time. When they usually go out, they need to put him in a wheelchair and push him forward slowly.