A pregnant dog in Russia is being lauded for her acute alertness after she helped save four elderly patients from a blaze that broke out at a private hospice centre in Russia. The dog, however, suffered severe burns during the incident. Now, people around the city have joined hands to raise money to help with the dog's medical treatment.
Earlier this month, a fire broke out at a private hospice centre in Leningrad region near St. Petersburg, Russia. The dog, Matilda, barked loudly to alert the four residents, who were evacuated in the nick of time from the burning wooden building by firefighters and taken away in ambulances.
Although the people were rescued due to Matilda's quick response, by mistake the firefighters forgot about the pooch, who was left behind inside the burning structure and on a leash. "During the hustle and bustle, everyone forgot about the dog named Matilda, who was on a leash. Motya, as she is affectionately called, could not escape the fire, she was badly burned," reported Russian media outlet SPB.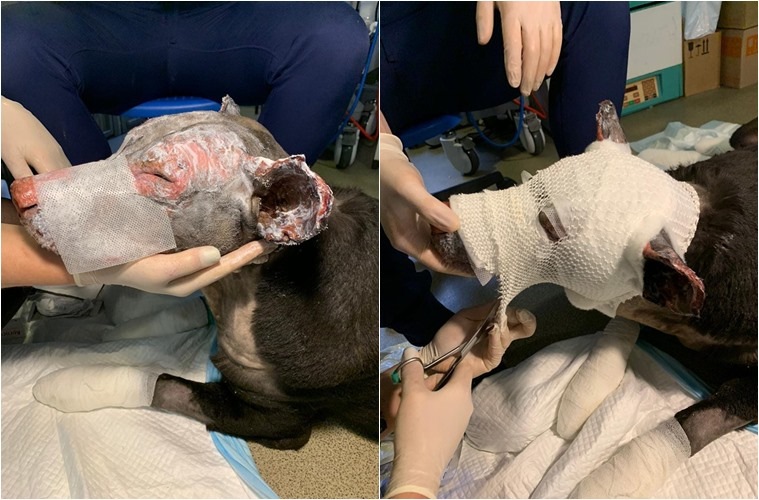 The caregivers are working hard to heal her severe burns while also caring for her pups. (Source: spbvasilek/vk.com)