With over 500 vintage trucks and cars, the A-1 Salvage Center in Roswell, New Mexico is considered one of the world's most unique "junkyards." The two vehicles in the picture are both Diamond Ts. According to a staff member, the vehicle on the left belonged to Peter Hurd, a famous local artist, in the late 1940s.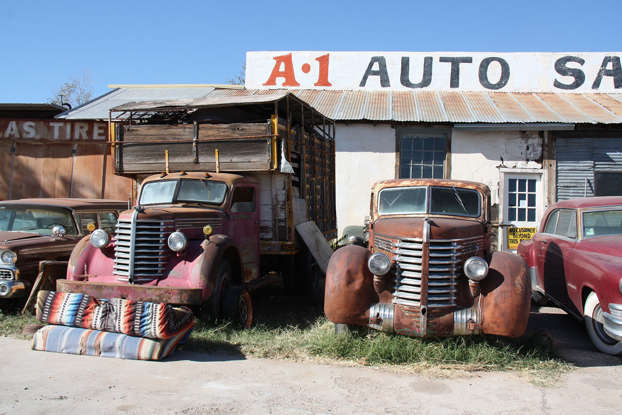 Hurd's artwork focused on the people and landscapes of New Mexico. He was born in Roswell in 1904 and passed away in the town 80 years later. Diamond, on the other hand, was a company headquartered in Chicago that operated from 1905 to 1967.
"The Lineup" Movie Car "Museum"
The vintage cars featured in the 1958 film "The Lineup," which depicts American organized crime, can now be found easily in the scrapyard in Roswell. These cars were produced primarily in the 1930s but were mostly released in the 1950s and 1960s. The rare Crosley is at the top, and you can also spot a Subcompact, which sold 84,000 units from 1939 to 1952.
1941 Chevrolet
The A-1 Salvage yard in Roswell, New Mexico was established in 1941, coinciding with the year this Chevrolet model began production.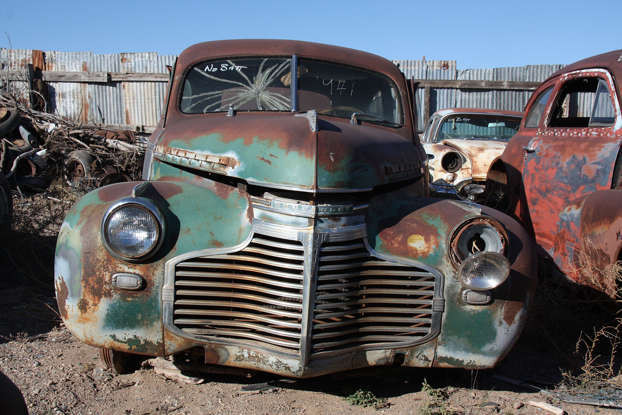 1963 Ford
Perhaps this 1963 Ford had to "settle down" in the salvage yard after colliding with a tree. The driver must have been moving at a considerable speed to cause such significant damage to a renowned car with a sturdy body like this.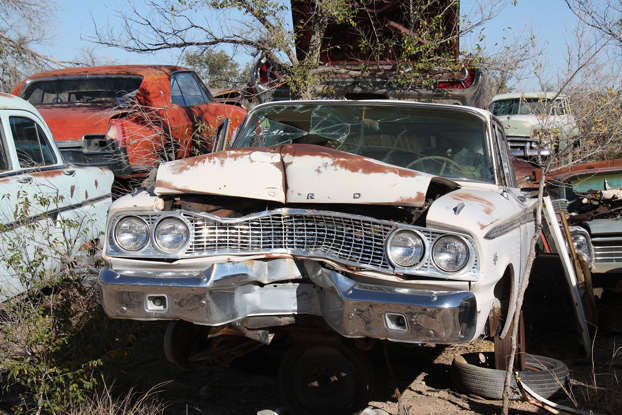 1948 Studebaker
This 1948 Studebaker is an authentic convertible, which is why it has become a rare find. Only 8,000 units were manufactured, and very few have survived to this day. Although the interior has long been deteriorated, the body of the car is still relatively rust-free.